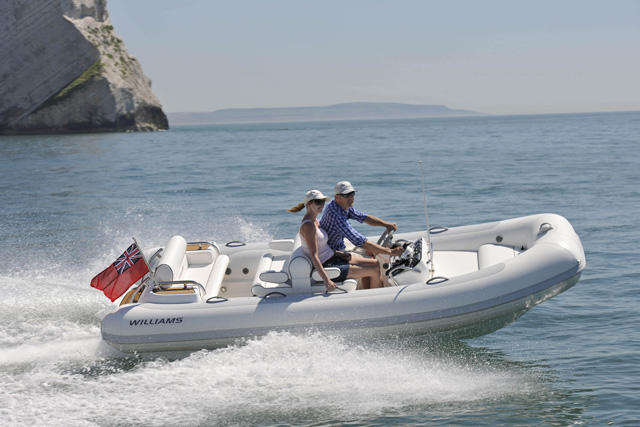 Global Yachts Tenders
At Global Yachts, we have access to the very best tenders on the market. We are official dealers for Pirelli tenders, with a particular focus on the Special Edition 'Pirelli Azimut' J Line models. You can explore the range below or at Pirelli here.

We also provide Williams Jet Tenders. If you buy a new or used yacht from us, we can supply you with Williams jet tenders as well as some other well known jet and standard outboard tenders.
Explore

The PIRELLI Azimut Special Edition line, created by Tecnorib exclusively for Azimut Yachts, is able to combine PIRELLI technology and the unmistakable Azimut style. The performance features of PIRELLI jet tenders guarantee extreme flexibility, maximum enjoyment and unparalleled safety, while the décor and design details provide the tender with the iconic elegance of Azimut Yachts. From gelcoat to claddings, from colour combination to distinctive styling, the PIRELLI tender Azimut Special Edition represents the perfect extension of the yacht it serves. The layout guarantees ergonomics, passenger comfort and enough space to carry all the necessary items and luggage. The dècor proposal is provided in the two style versions Burgundy Charm and Grey Elegance, while the standard Azimut Custom Pack equipment offers the maximum an owner can ask of his tender
Length

2.90m

Beam

1,64 m

Height

0,94 m

Weight

290kg
Fuel tank capacity

45 l

Passengers

3

Air compartments

4

Engine

80/100hp



Brochure

DOWNLOAD
Length

3.30m

Beam

1,67 m

Height

0,94 m

Weight

330kg
Fuel tank capacity

45 l

Passengers

4

Air compartments

4

Engine

80/100hp



Brochure

DOWNLOAD
Length

3.90m

Beam

1,76 m

Height

0,95 m

Weight

370kg
Fuel tank capacity

45 l

Passengers

4

Air compartments

4

Engine

100/120hp



Brochure

DOWNLOAD
Length

4.50m

Beam

2,00 m

Height

1,10 m

Weight

330kg
Fuel tank capacity

50 l

Passengers

7

Air compartments

5

Engine

110hp



Brochure

DOWNLOAD